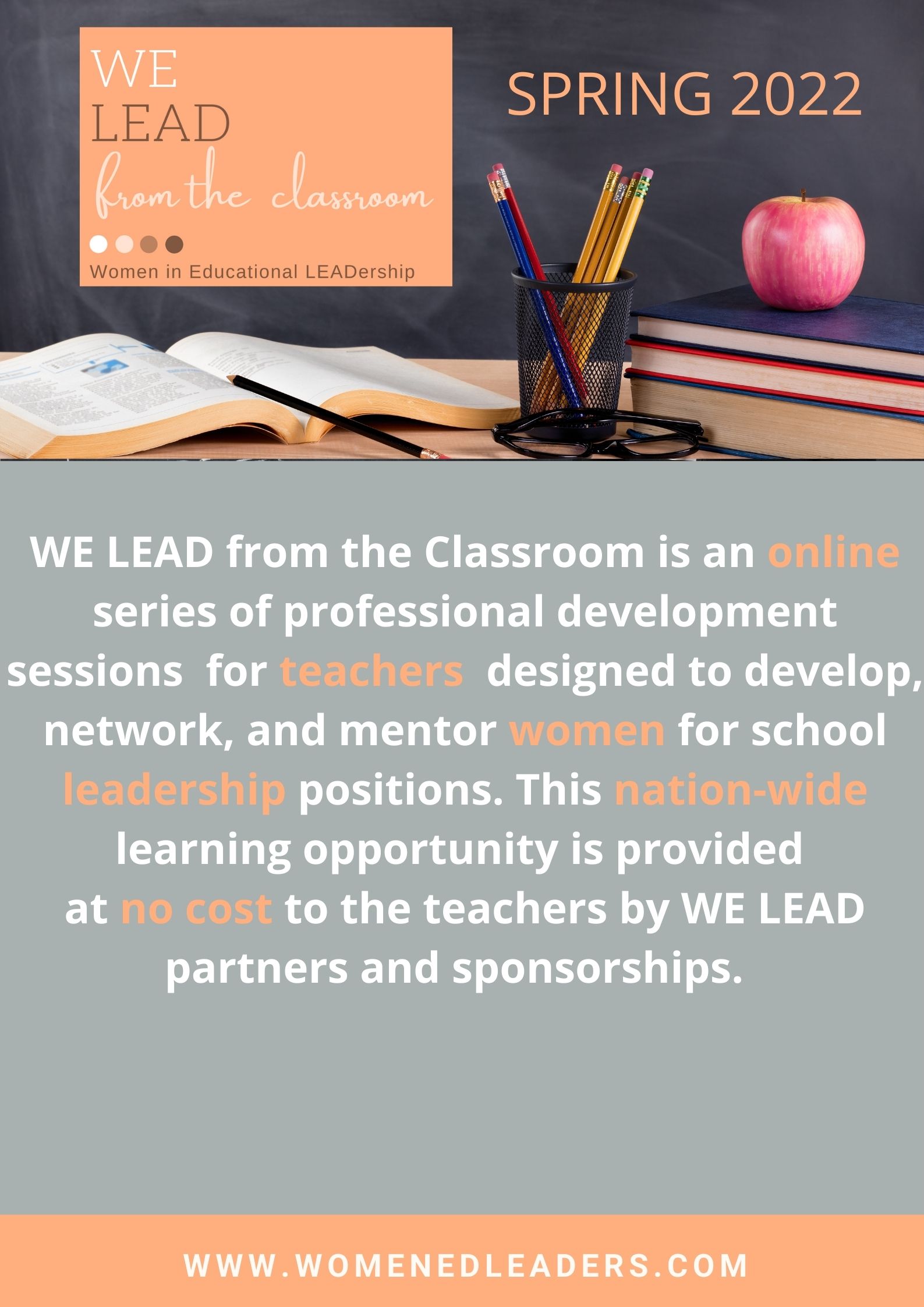 Sponsor and Nominate a Teacher
Sponsor and nominate a female teacher with leadership potential to participate in this learning experience.
Your sponsorship provides weekly guest speakers, a book study, a one-on-one leadership coaching session, and supports a future female leader.
Your nomination sends a message to the teacher that you see their potential and you believe in them.
WE LEAD Members get a discount on the sponsorship fee.
FOR CURRENT TEACHERS
       Fall Cohorts Enrolling Now

Why WE LEAD starts with teachers.
Leadership starts in the classroom. As WE LEAD has grown, it is evident that the leadership discussion needs to start with female classroom teachers who may have never seen themselves as school or district leaders. By exposing them to current leaders and to the various career opportunities in education early on in their careers, WE LEAD from the classroom helps women reach their potential.
"I was able to build confidence to know I am capable of taking the next steps to move into leadership."
LuJuana Daniels, Music Teacher, Bolton Academy, Atlanta Public Schools, GA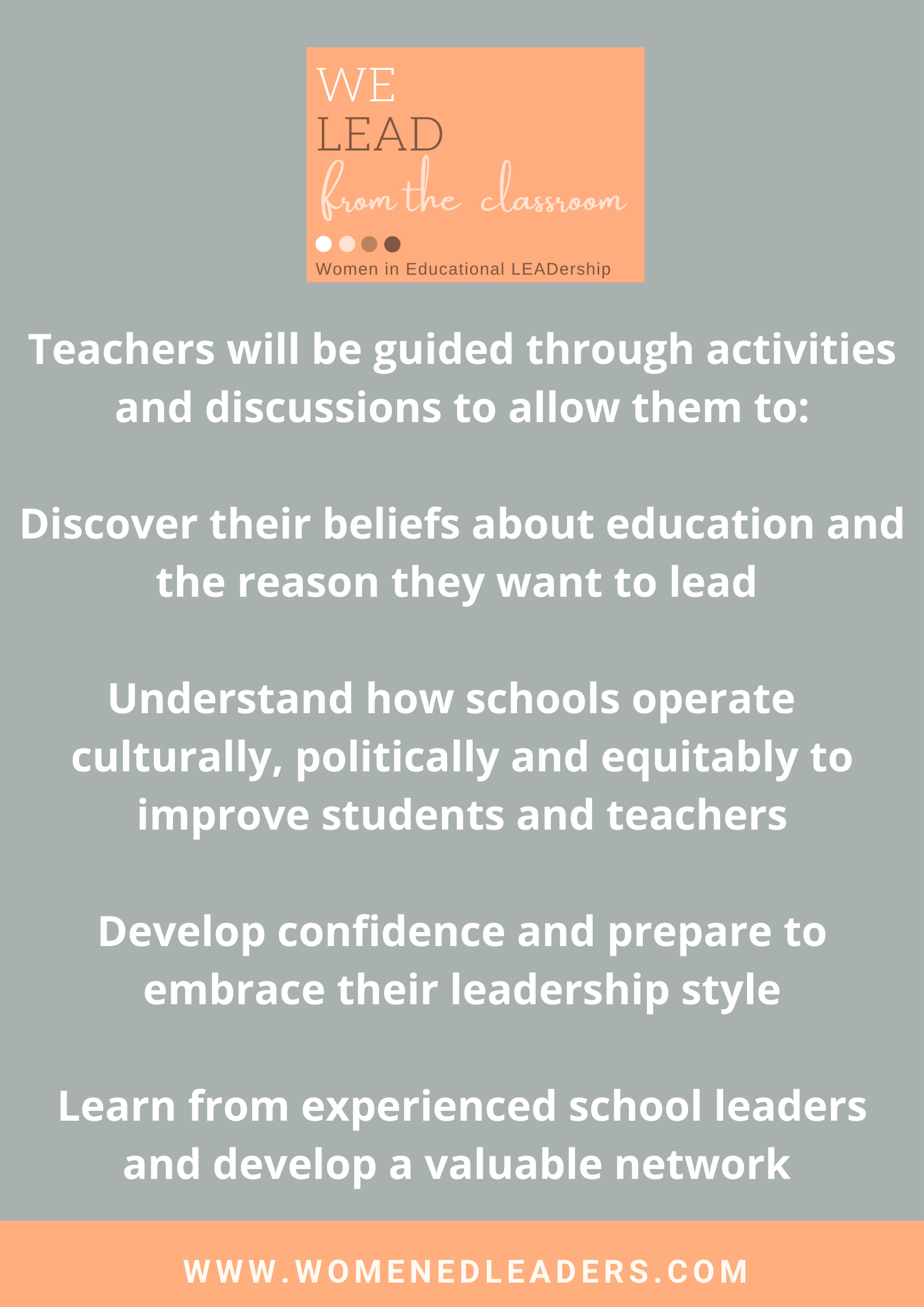 Teachers will Gain Confidence as Leaders
"This cohort experience has given me confidence to pursue something beyond the classroom. Despite knowing that I was ready for a change for a few years now, I have hesitated. After this training, I have learned that even the most prepared, best educated candidates feel insecure too, and that the only way I will learn what I am truly capable of is by putting myself out there."
Sarah Byrd, English Teacher, St. Stephens High School, Catawba County Schools, NC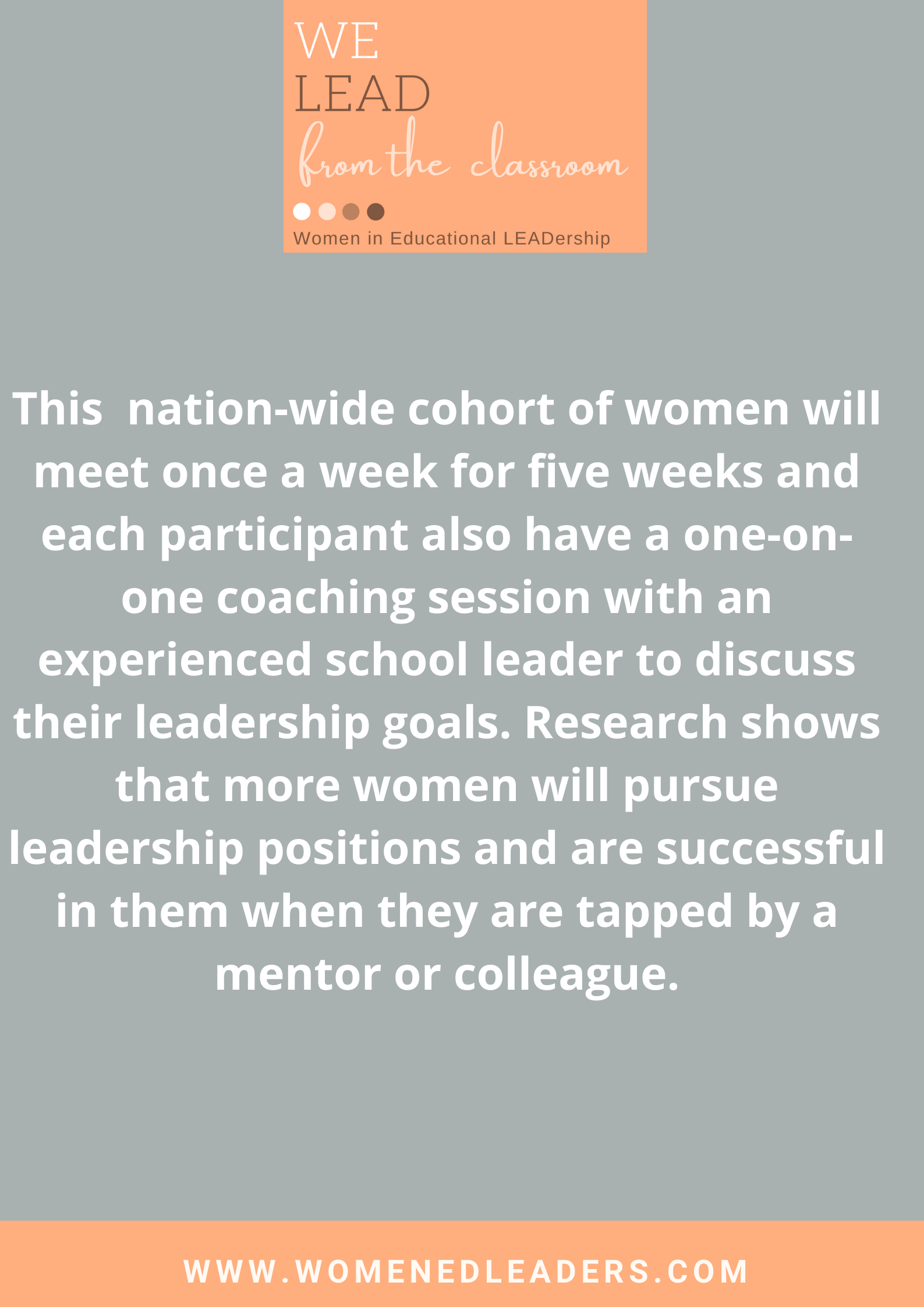 Teachers will Learn to Challenge Themselves
"This cohort impacted me in so many great ways. After much discussion, networking and listening to how others overcame challenges; I am motivated to change trajectory with every disappointment, reflect, and challenge myself to keep moving forward towards my goal."
Kerrian Blake, 5th grade teacher, Guilford Preparatory Academy, Greensboro, NC
Teachers will be Inspired by Other Female Leaders
"This cohort experience had a profound impact on me to challenge myself, not only as an educator but more importantly as a woman in education. I am ready to soar after hearing from the phenomenal speakers Dr. Cox brought to our cohort experience."
Christine Pratt, In School Suspension Coordinator, Trask Middle School, New Hanover Schools, NC
Example Curriculum
Available in days

days after you enroll

Welcome and Overview
Available in days

days after you enroll

The Leadership Journey
Check your inbox to confirm your subscription
Paying by Check
If you would like to pay by check, email Dr. Lillie Cox at
[email protected] with the name and email address(es) of the cohort member(s) and where to send an invoice.
Checks should be made to
LMC Leadership Solutions,LLC
PO Box 220403
Charlotte NC 28222