Having a confidential, supportive and experienced mentor and coach at specific points in your career can help you make decisions, grow, reflect upon and evaluate your leadership choices. Whether you are just leaving the classroom, in a new leadership role, making a career change, or facing difficult leadership decisions, WE LEAD Supported provides you with support to discuss your needs, a place to review your options, a confidential mentor to guide you through a job search, interview, and negotiation process, and help you know when to look for a different opportunity. Meet with a coach / mentor one on one for a listening ear and the support you need.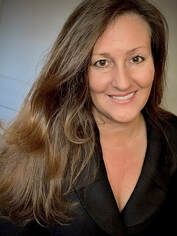 WE LEAD was created by Dr. Lillie Cox to provide an opportunities for women in education to find support and growth on their professional journeys. For her work with female leaders and for the creation of WE LEAD, Dr. Cox had been awarded the AASA 2021 Dr. Effie H. Jones Humanitarian Award. Those recognized have a commitment to the advancement and mentorship of women and minorities in positions of leadership. ​Dr. Cox is currently the Executive Director of North Carolina Association for Supervision and Curriculum Development (NCASCD) and the Piedmont Triad Education Consortium (PTEC). She served as a district superintendent in two North Carolina school systems, central office administrator, elementary, middle and high school principal and teacher in North Carolina. ​She is the owner of LMC Leadership Solutions and works with superintendents to help all school districts improve for adults and children.
Frequently Asked Questions
Can I get a refund if I'm unhappy with my purchase?
Coaching sessions are non-refundable; however, they can be rescheduled one time up to 3 hours prior to your session.
How do I schedule my appointment?
Upon purchasing coaching, you'll receive further instructions on how to book a time for your appointment.
Can I purchase coaching more than once?
Absolutely! If you find yourself in need of coaching more than once, simply purchase the coaching again.