WE LEAD supports women at all points in their careers through networking, professional development, and mentoring both online and in-person.
Join the WE LEAD Network of women in educational leadership by becoming a member.
"I encourage women in school districts to consider this learning opportunity. I learned a lot by participating in the workshops. I believe that any woman working in a school district can benefit from this professional development regardless of your role at a school or within the central office."
- Angela King Smith, Ed.D., Atlanta Public Schools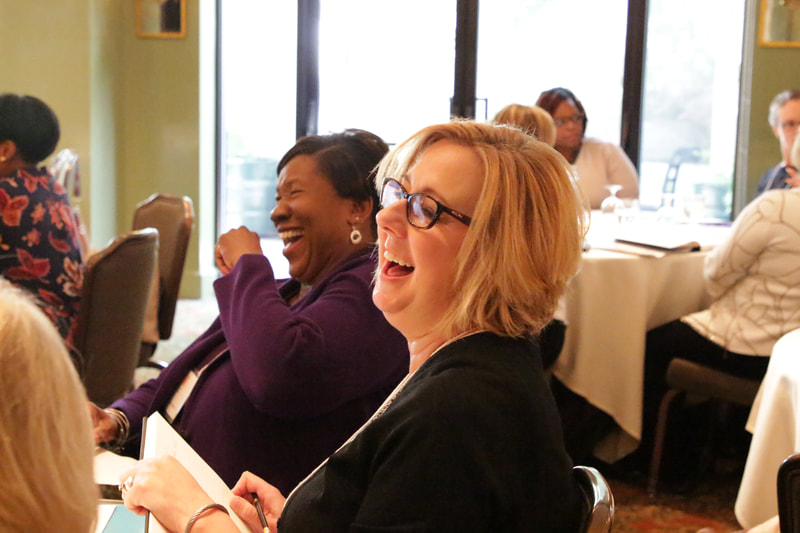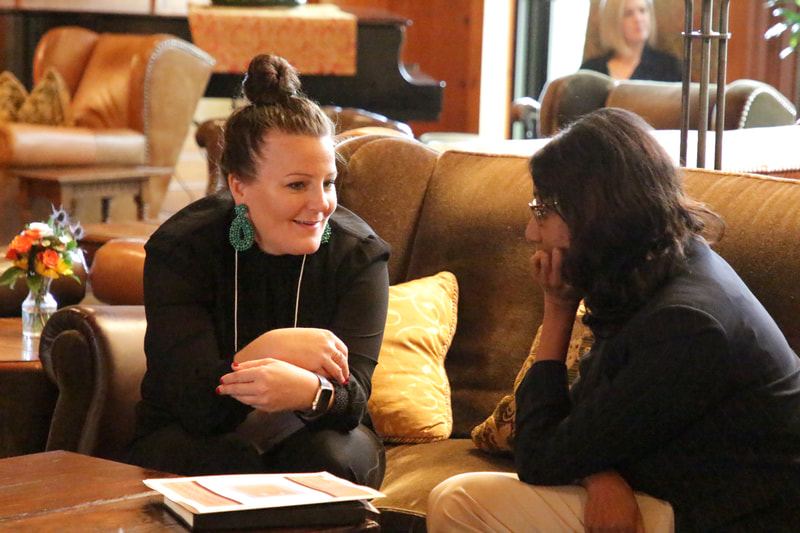 "WE LEAD had a tremendous impact on my life as a future educational leader. I began the program hesitant about my ability to pursue leadership while balancing the responsibilities many of us women have. However, through the activities and presentations, I found that I am qualified and capable of becoming a leader and I have this cohort to thank for reminding me of that."
Jennifer Pride, Teacher,
Wake County Schools, NC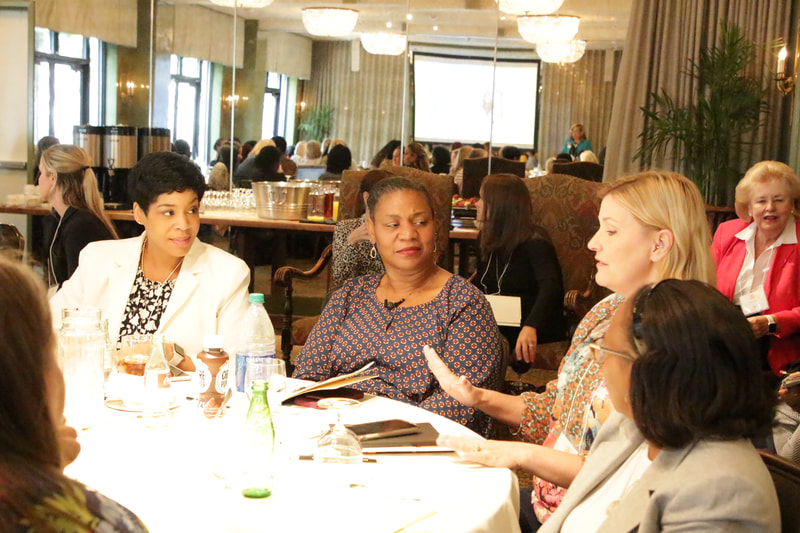 "The WE LEAD conferences have been intentional in their design to invite, include and inspire ALL women but especially the underrepresented women in school and district leadership. Featured sessions and keynote speakers lift up women from many professions, backgrounds, races and experiences to demonstrate success. Even the sponsors represent diverse and innovative businesses and services. WE LEAD has created an "infrastructure" for building out opportunities for others to grow, learn and question in a safe environment. Without fanfare, Dr. Cox is nurturing an entire generation of diverse women leaders with confidence and a skill set that will ensure their success."
Beverly Reep Emory, Ed.D.
Deputy Superintendent of North Carolina
Deparment of Public Instruction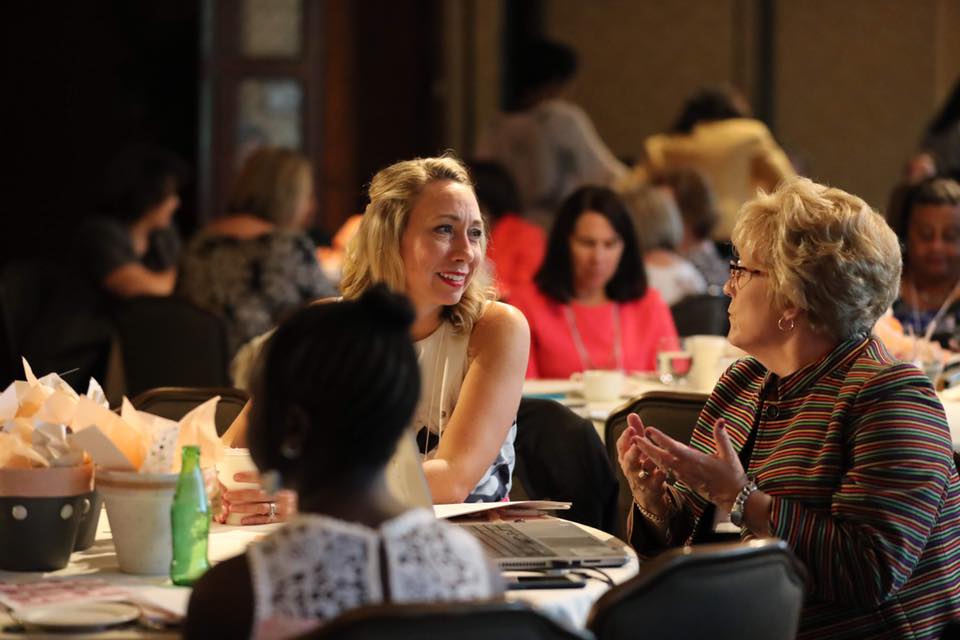 "WE LEAD leaves a lasting impression on all of us by leaving no stone unturned when working to meet our educational needs so that we may succeed and lead as extraordinary women! Because of Lillie's untiring commitment to ensure we have leadership sessions that are worthwhile, we are able to network with other women, we benefit from the coaching and mentoring available to us, and we adopt the mindset and legacy of the Nortorious U.S. Justice Ruth Bader Ginsburg who's stated, "Women belong in all places where decisions are being made[...] It shouldn't be that women are the exception."
Monica Smith-Woofter, Ed.D.
Assistant Professor of Educational Leadership,
James Madison University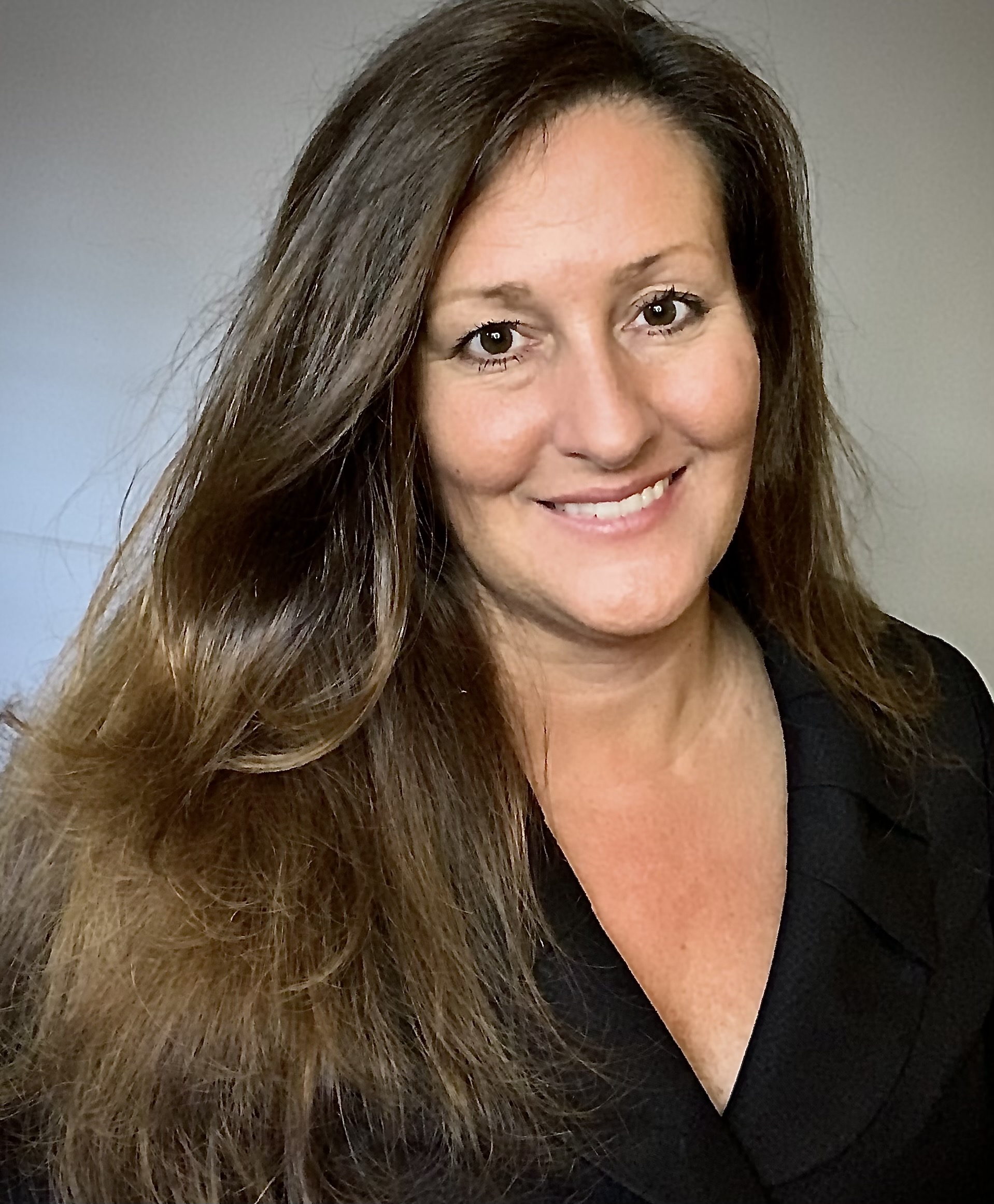 Lillie Cox
WE LEAD was created by Dr. Lillie Cox in 2017 to provide opportunities for women in education to learn and grow in their careers. For her work with female leaders and for the creation of WE LEAD, Dr. Cox was awarded the AASA 2021 Dr. Effie H. Hones Humanitarian Award by the School Superintendents Association. ​Dr. Cox is currently the Executive Director of North Carolina Association for Supervision and Curriculum Development (NCASCD) and the Piedmont Triad Education Consortium (PTEC). She is a former district superintendent, central office administrator, elementary, middle and high school principal and teacher in North Carolina. WE LEAD has grown to reach women across the US and beyond through online and in-person events.
Check your inbox to confirm your subscription